In 2017, Confucius college headquarters in the Gourmet Gallary's 99 square meter exhibition space of the Frankfurt Book Fair's, from the "diet" point of view, showed the world from the traditional to modern Chinese culture changes.
2017年孔子学院总部在法兰克福书展的美食回廊99平米展览空间里,从"饮食"这个专题的角度,向世界展示中国文化从传统到现代的变迁。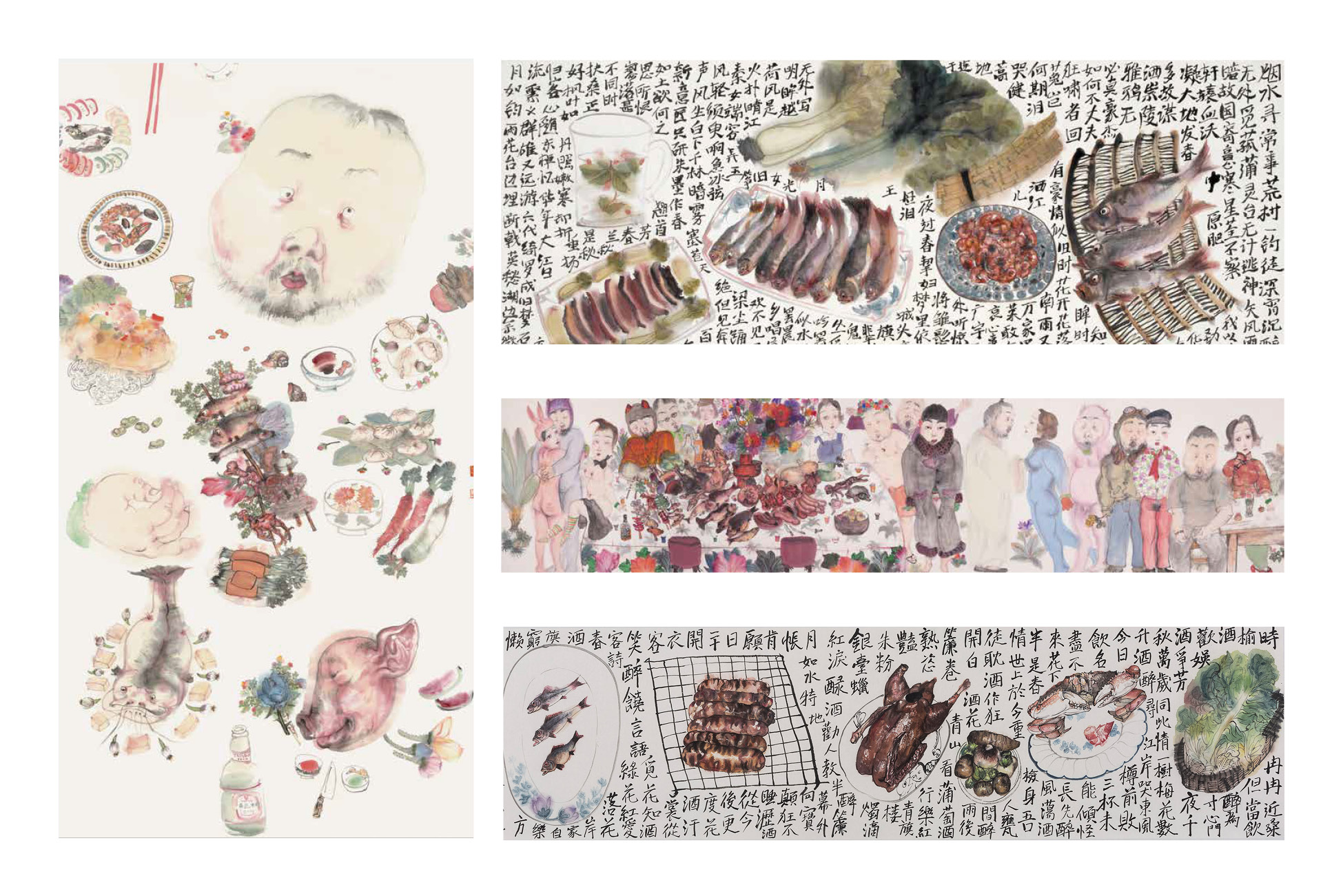 ​In this exhibition, 6 works of artist Li Jin have been selected and formed a unique visual design through reseparation, combination, processing and supplement. It has a new form of expression of Chinese contemporary ink painting. Li Jin's painting is full of strong personal characteristics: he draws a diet, unlike Qi Baishi's vegetable and fruit, and is a mediocre and greasy dish, such as braised meat, steamed prawns, steamed salmon, vegetable moss, and so on. Li Jin, through the most thorough hugs of worldly life, touches the depths of the heart through the pores of the senses... His style of painting is highly consistent with the theme of the exhibition.
本次展览选取了画家李津的6幅作品经过重新拆分、组合、加工、补充,形成了独特的视觉设计,它具有中国当代水墨画新型的表现形式。李津的画充满了强烈的个人特质:他画饮食,不同于齐白石的菜蔬瓜果,是红烧肉、油焖大虾、清蒸鲑鱼、素炒菜苔等庸常乃至油腻的菜肴;李津通过对俗世生活最彻底的拥抱,经由感官的毛孔,触及到人心深处……他的画作风格同这次展览主题形成高度的契合。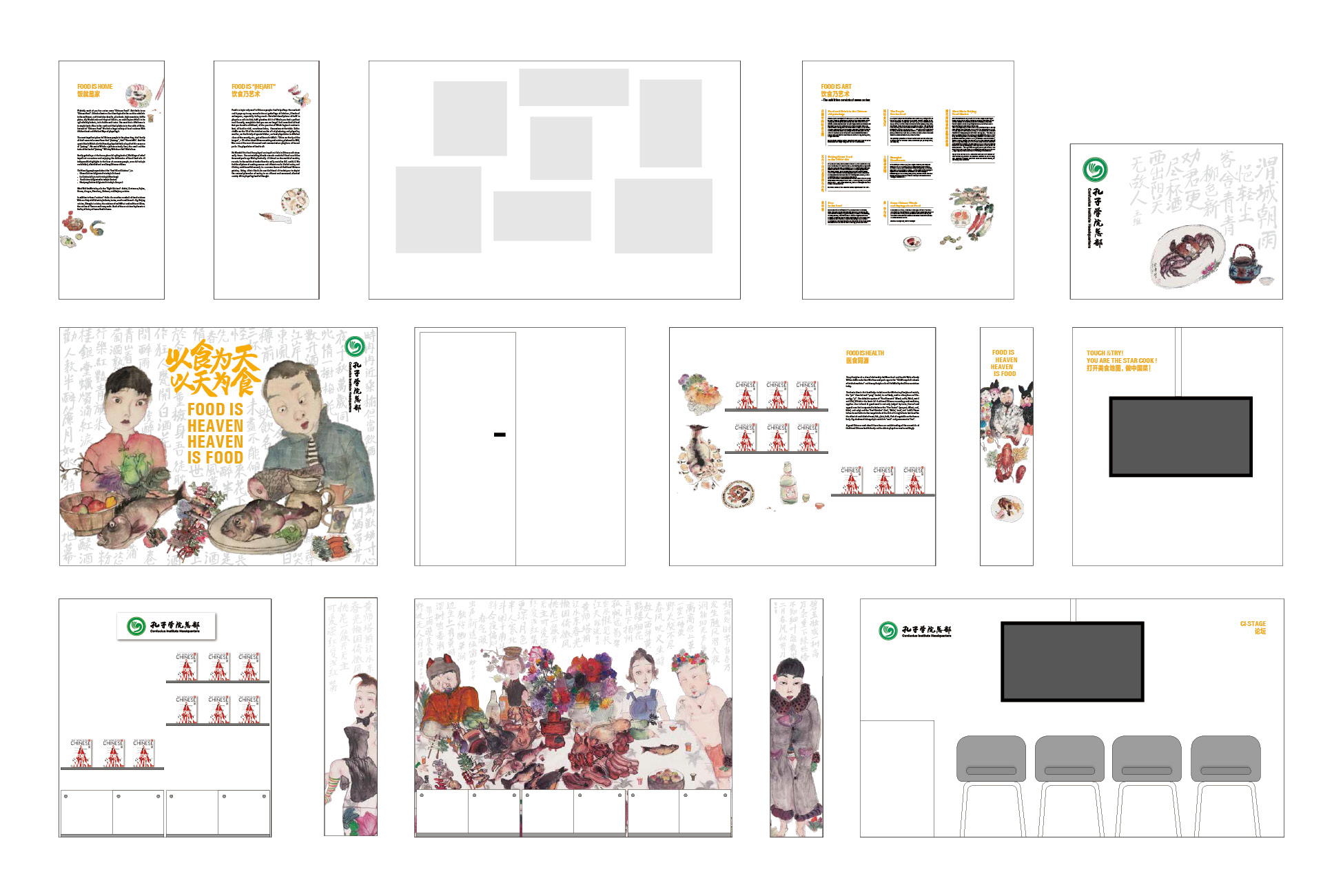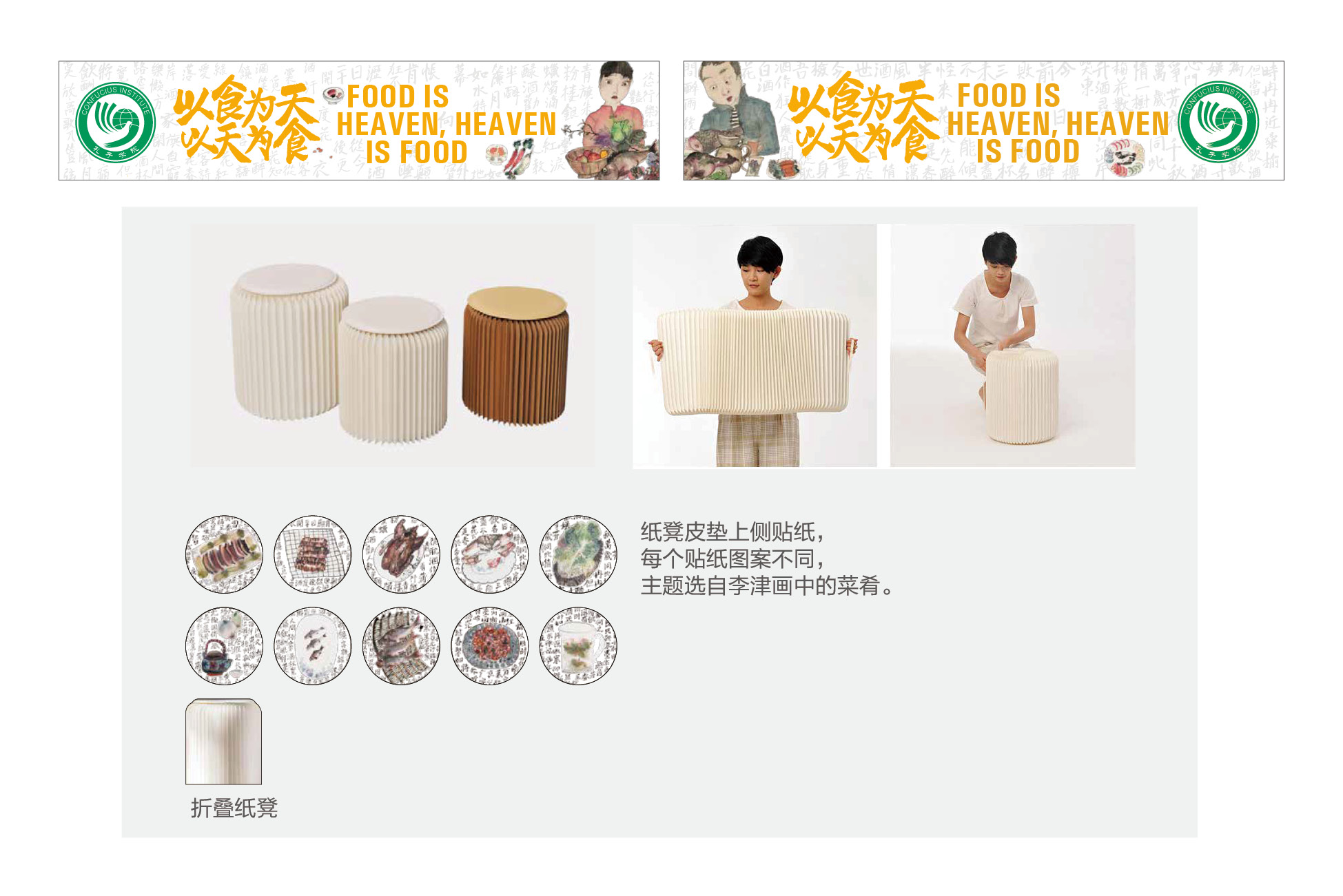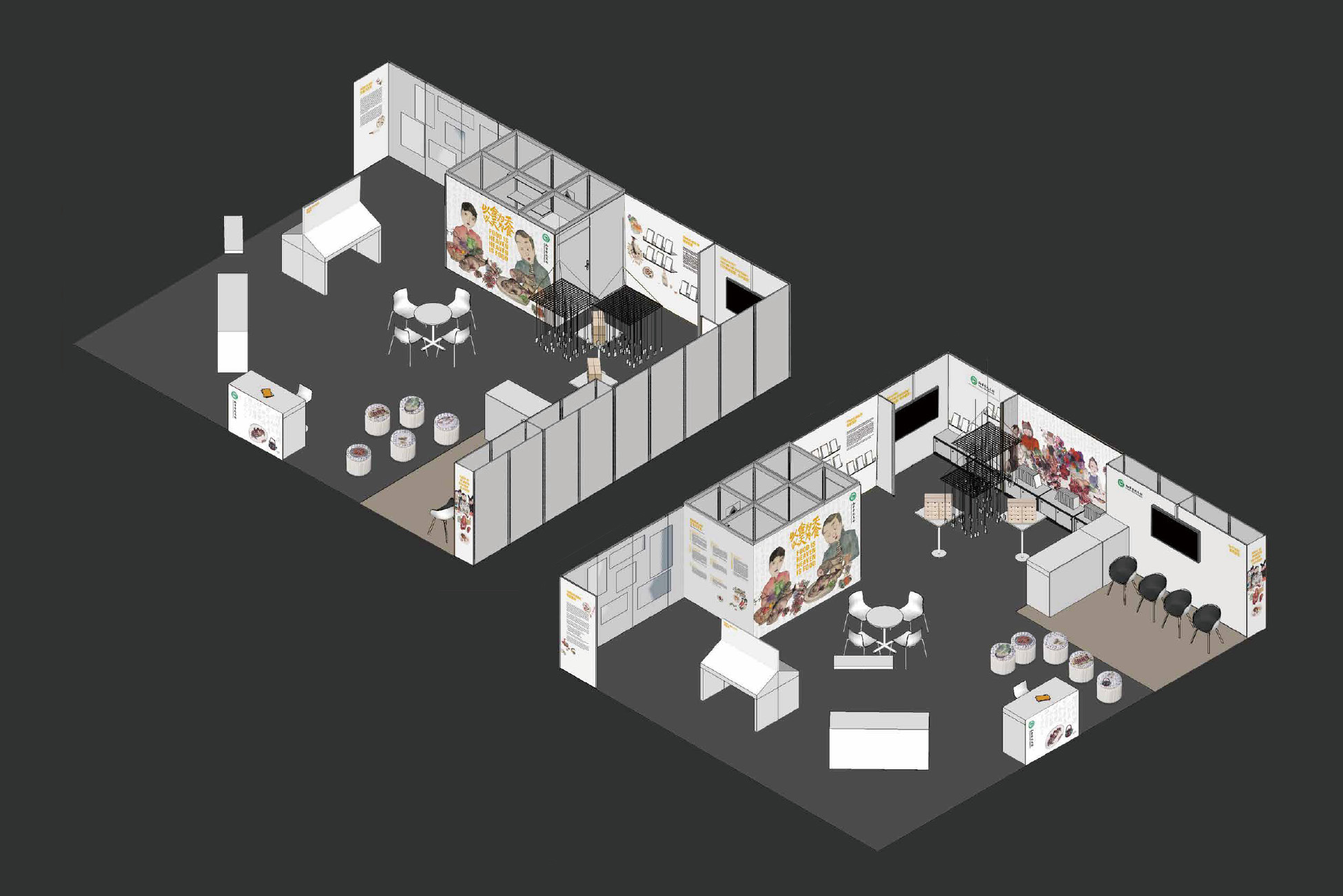 Exhibition plan
展览规划图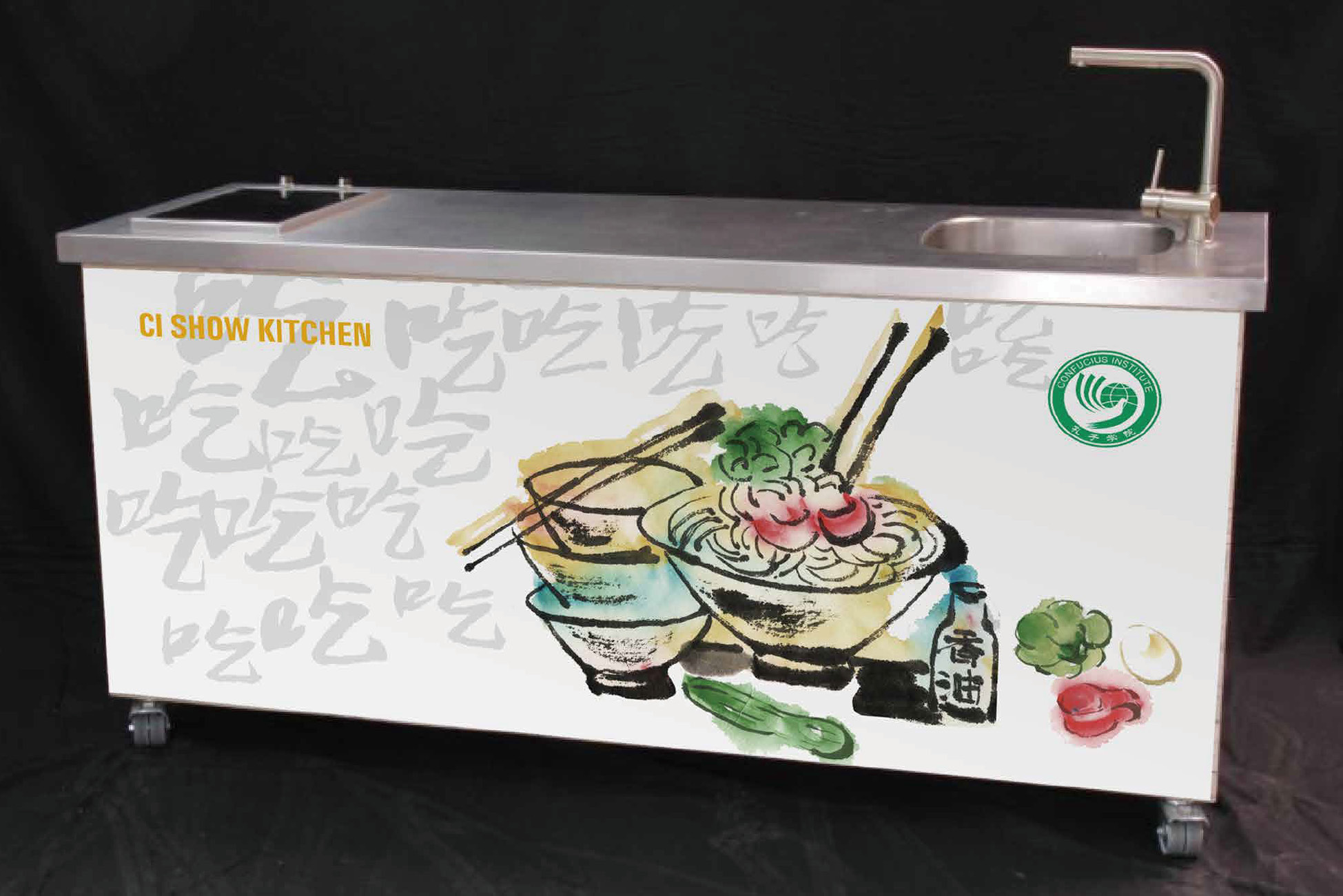 lamian show kitchen
拉面展示台